Gehlen Catholic Medical Team Returns from Eighth Consecutive Medical Mission to Honduras
"Never Be The Same Again"

On Tuesday, January 14th, sixteen health care professionals from throughout the United States embarked on the 8th straight medical team mission into Honduras, the second poorest country in the western hemisphere. Along with a high school team each year Gehlen Catholic Schools sponsors this medical team mission. This team was joined in Honduras by many of our closest Honduran associates to carry out this difficult but rewarding experience. In total, 158 doctors, dentists, nurses, pharmacists, translators, and general medical helpers have traveled to Honduras in these past eight years as part of the Gehlen program. Over the years the Gehlen program has sent 'nine' high school teams, 'five' university teams, and 'three' other Midwest groups. The high school student team that will travel to Honduras this March will be the 26th trip sponsored, in part or full, by the Gehlen program. With the high school team this coming March the program will have placed 547 missionaries on the ground in Honduras.
| | |
| --- | --- |
| The religion in your heart should be visible in your life. | |
This year's medical brigade was composed of Francis Seivert, Elkton, South Dakota; Gary Carlton, Richard Hettinger, Gene Lydon, and Herb Kuehne, from Sioux City, Iowa; David Goo, Susan Doyle, and Philip Goo from Atlanta, Georgia; Warren Steinbrueck and Fr. Jim Tigges, from Le Mars, Iowa; Sister Joan Polak, Omaha, Nebraska; Leah Wernimont and Carley Wernimont, Pocahontas, Iowa; Marianne McNeil, Baltimore, Maryland; Diana Rann, Merrill, Iowa; and Natasha Wernimont, Chicago, Illinois. The primary Hondurans who helped carry out the medical team's work were Sr. Fatima Carcamo, Fausto, Angel, Julio, Juan, Dulce, Lillian, Monchin, Carlos, Paula, Bridys, and Cecilia. They were cooks, drivers, translators, and medical personnel.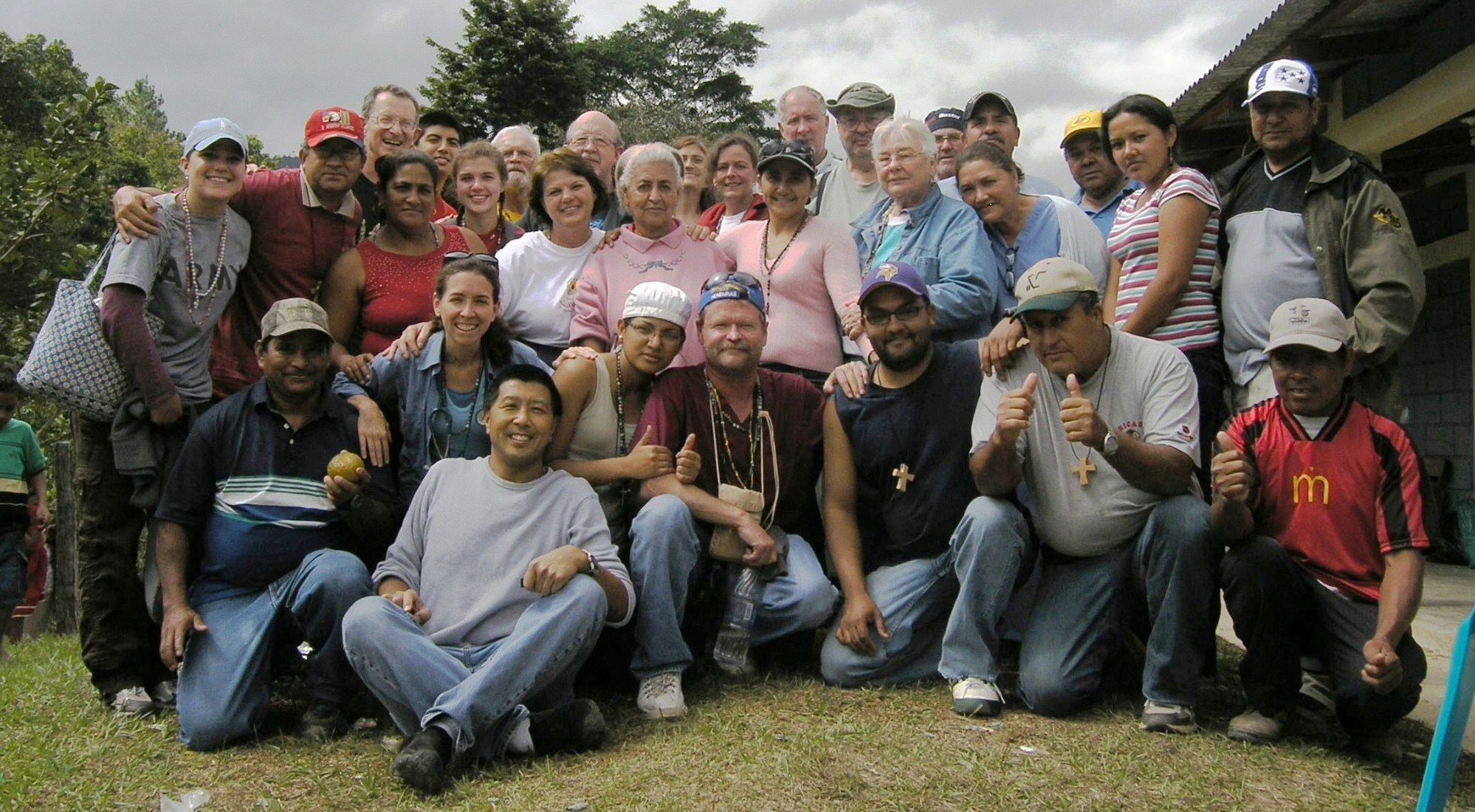 Over the last few years the Gehlen Medical Team program has focused on only one area in this medical service: the Tolupan people of Montana de la Flor. Richard Seivert, director of the program, described the Tolupan as being one of the most remote and isolated peoples throughout Honduras. At the current time we believe only 1300 Tolupan still live in Montana de la Flor. Seivert said that because of their isolation it is hard to get medical care and treatment to them. From Esquias, Honduras, where our student teams' base camp exists, Montana de la Flor is another 4 to 41/2 hours beyond that through some of the worst kind of mountains, roads, and paths you can possibly imagine. Seivert said this year has been especially hard on all of Honduras, including the Tolupan, because of the very heavy and persistent rains that have inundated the country. The Tolupan, for example, have once again lost their bean crop, which puts a high premium on food. Once again this year the medical team did have access to Kids Against Hunger food and used this on a daily basis in their treatment of the highly malnourished. We also obtained a couple cases of the most widely used RUF (ready to use food) in the world – Plumpy Nut. It was shipped into Honduras for our use from the Dominican Republic. Plumpy Nut is used throughout the world by many of the leading government and private agencies working against malnutrition and hunger in the world; like Doctors Without Borders, UNICEF, and the World Health Organization. Our team saw children with SAM (severe acute malnutrition) and MAM (moderate acute malnutrition), and many with under nutrition. Some of the veterans on this team admitted to seeing many more children with malnutrition than in previous trips to Montana de la Flor. Because of this our team did use the MUAC (mid upper arm circumference) bracelet used around the world to measure the level of malnutrition in a child. They used this in conjunction with height and weight standards to identify those most in need. Quite honestly the amount of Kids Against Hunger and Plumpy Nut food we had did not go very far. The team members said they did their best with what they had.
When our eyes see our hands doing the work of our hearts, the circle of Creation is completed inside us, the doors of our souls fly open, and love steps forth to heal everything in sight.
~ Michael Bridge
Nurse Leah Wernimont said, "The entire Honduras experience gets better with the passage of the years. It breaks my heart to see some of the Tolupan people doing so poorly this year and it makes me want to return."

Some of the major illnesses / diseases our team treated were: a great deal of malnutrition, malaria, dengue fever, chagas disease, diarrhea, parasites, funguses, hypertension, diabetes, asthma and pneumonia, other pulmonary problems requiring nebulizer treatments, urinary and vaginal problems, many infections, fevers, skin diseases (head, body, feet), a good deal of tuberculosis (in and out of treatment), scabies, lice, many pregnant women with minimal to no prenatal care, many lacerations and wounds from machete injuries, ear problems, total body pain, otitis media, strep throat, and a great many eye problems due primarily to burning wood in the homes. We consulted with every known pregnancy in the area about health issues. Our nurses checked blood pressure on all patients, temps on some, and gave shots when necessary.
Every person you meet is an opportunity for kindness.

One's life has value so long as one attributes value to the life of others, by means of love, friendship, and compassion.
~ Simone De Beauvoir
On coming into clinic each patient received piperazine and mebendazole for parasites and worms, all children were weighed and measured, and this was followed by an examination by our nurses. Throughout each day they triaged those who were the sickest to the front of the line – to be seen by one of our doctors as fast as possible. Each patient that came to clinic, along with receiving their prescribed medicines, also received soap, shampoo, toothpaste, a toothbrush, and vitamins to take with them.
Team Leader Francis Seivert said, "This was a very difficult trip for the entire team, not only physically because of the rain, mud, roads, and travel, but emotionally because of the level of malnutrition we saw in the children. It rained each and every day we were in the mountain, but I thought the team did a wonderful job of adjusting to the circumstances. We must never lose sight of why we go and who we serve."
It is well to remember that the entire universe, with one trifling exception, is composed of others.
~ John Andrew Holmes

Life is either a daring adventure or nothing.
~ Helen Keller
Of the roughly 1300 Tolupan we believe exist, our medical team saw just under 1,100 of them. Our base camp was located at a small village called La Ceiba. The total team spent their first day in La Ceiba treating patients. On day two the team divided and one half stayed in La Ceiba, while the other half climbed 3 ½ hours to a small area called Monterrey. The team used horses and mules to get to Monterrey with all the medical equipment and medicines they were carrying. The next day the team packed their gear and headed by truck to Lavendoros. On the fourth day the team traveled to the small village of San Juan, and on their last day they were back in La Ceiba. The only dentist on the team was Richard Hettinger from Sioux City. Dr. Hettinger saw 91 patients and pulled 295 teeth during his short stay in the mountain. During their mission with the Tolupan, this team treated 1096 patients. Of this total, 23% were children 5 and younger, and 68% were female. Our pharmacists filled 3,288 prescriptions and were kept very busy by the doctors, nurses, and dentist.
In a typical year, Gehlen Catholic School obtains free medicine from four different humanitarian agencies to be used during international medical mission trips like this. This year we were able to get all of our medicine from MAP International, Brunswick, Georgia, and purchased the rest from HyVee Pharmacy, Le Mars, Iowa. Much thanks to MAP and those at HyVee Pharmacy.
Please open the following link for a more detailed daily log of this trip written by Dr. David Goo.
For a more complete explanation of the Tolupan people go to Anne Chapman's book Masters of Animals.
Please click the following link for a short explanation of 'The Tolupan Today' written by Herb Kuehne, PhD. Anthropologist, who was with the Gehlen Medical Team on this trip as an anthropologist and translator.
Do not wait for leaders; do it alone, person to person.
~ Mother Teresa
Richard Seivert, director of Gehlen Catholic Mission Honduras, said, " I always have high praise for the medical professionals and translators on our teams. They take vacation time during their busy year to go work for the poor of Honduras. That says a great deal about them as people. I am always pleased with the results because I know they have made a small difference in the lives of the Tolupan of Montana de la Flor. I only wish we could do more."
You will find hundreds of photos from this year's trip by clicking the link below.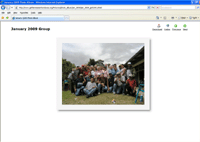 Click above to browse the January 2009 Trip Photo Album...